Skip to Content
Beautiful Carpeting for Every Lifestyle
At Superior Floor & Cabinet Designs, you'll discover all the latest styles, textures, and colors for your home. Our showroom is located in Encinitas, CA, where you'll find our vast selection of carpeting products and services, along with an expert team ready to help you find the right carpet for any room in your home. We are partnered with some of the nation's leading brands, allowing us to offer only the finest modern carpeting available on today's market. Browse our hundreds of sample styles to choose from, and our design and installation team will take care of the rest. With our world-class design and installation services, it's an easy choice – stop by Superior Floor & Cabinet Designs to get started today.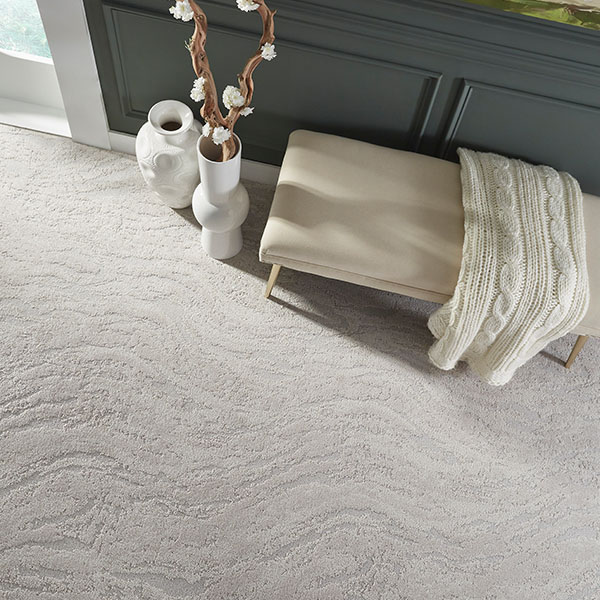 Featuring: Fabrica Brushstrokes
Best in Service Consulting and Installation
Our flooring consultants at Superior Floor & Cabinet Designs will help you navigate the many carpet choices we have available. When you visit our showroom, we'll work with you to select the perfect color, texture, and style that complements your existing décor and reflects your lifestyle. Our vast carpet selection features hundreds of styles and versatile options, making it easier than ever to find the right carpeting for any situation. We have a wide selection available at many price points, whatever your budget may be.
Once you've selected your new carpet, we'll order your material and arrange for your installation. Our crew of licensed installers works with precision and will get your carpet installed with minimal disruption. We'll even move your furniture for you! We confidently stand behind all of our carpeting installations, guaranteeing outstanding workmanship. Our main goal is to ensure you are thrilled with your new carpet!
The Superior Choice for New Carpet
Our design and installation teams at Superior Floor & Cabinet Designs have several decades of combined experience helping homeowners get the most out of their home interior space. When you partner with Superior Flooring, we'll ensure you receive the most stylish, sustainable, and cost-effective carpeting solution you'd expect from an industry leader. Established in 1978, we have developed a solid reputation for providing the highest standard of service and one of the largest selections of quality carpets in the region. Stop by our showroom and get inspired today.
Contact Us Today to Get Started
Featuring: Hibernia Parklands, Raven