Skip to Content
Exceptional Hardwood Flooring Solutions
At Superior Floor & Cabinet Designs, you'll discover a huge selection of the finest hardwood flooring products offered on today's market. Established in 1978, we are proud to offer exceptional hardwood flooring solutions to homeowners in Encinitas, CA and the surrounding areas. We believe nothing is as timeless or adds more value to your home than real wood. Our collection features a wide range of authentic, beautifully crafted hardwood flooring in many styles and finishes, allowing you to get the perfect solution for your lifestyle. Explore our line of hardwood flooring products and services and get the expert experience you need for your next project only at Superior Floor & Cabinet Designs.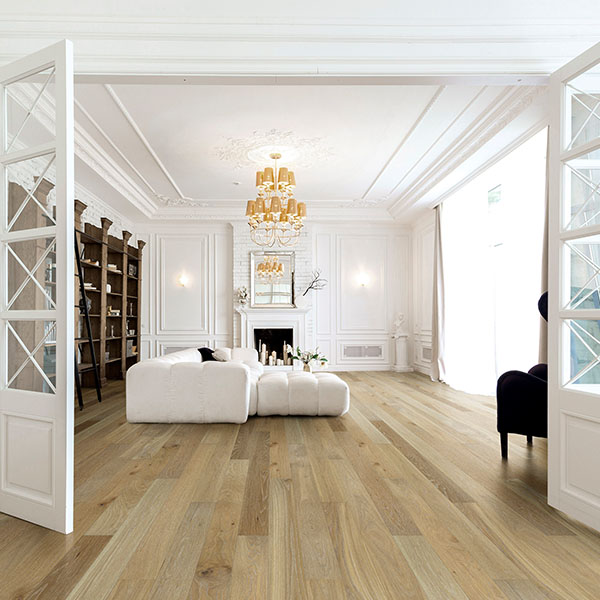 Featuring: Fabrica Manor Classic
A Large Selection of Hardwood Flooring
With so many options to choose from, it can be challenging to find the right flooring for your home. At Superior Floor & Cabinet Designs, we're passionate about providing one-on-one service to all of our clients to ensure complete satisfaction. Our team of professionals is extensively experienced in the industry and is prepared to help you narrow down your search for the perfect new flooring. Our impressive selection of hardwood flooring options will allow you to create a floor design that seamlessly matches any home décor and suits your budget.
Your Source for Full-Service Hardwood Flooring
From initial concept to project completion, you can expect world-class customer service in every phase of our business. Our team is trained to optimize your home's interior space, and our team of licensed installers will ensure the installation project is completed with precision and the highest degree of quality the first time. At Superior Floor & Cabinet Designs, we prioritize assisting our clients in developing hardwood flooring solutions that strike the perfect balance between timeless style and practical functionality. Visit our showroom today, where we make flooring exceptional.
Contact Us Today to Get Started
Featuring: Hibernia Parklands, Raven