Skip to Content
Superior Laminate Flooring
Laminate is one of the most cost-effective, durable, and family-friendly flooring options available on today's market. Made from recycled materials, laminate is the perfect flooring material for those looking for something more affordable and better for the planet. Laminate isn't just economical – its exceptional level of durability and low maintenance requirements means your laminate flooring will last for many years to come. Superior Floor & Cabinet Designs provides the finest laminate flooring solutions for homeowners in Encinitas, CA, and the surrounding communities. We offer a wide selection of laminate flooring products, featuring many styles and colors to choose from. Designed to mimic natural wood laminate flooring is the ideal option for homeowners interested in an alternative at a fraction of the cost. Stop by our showroom and learn more today.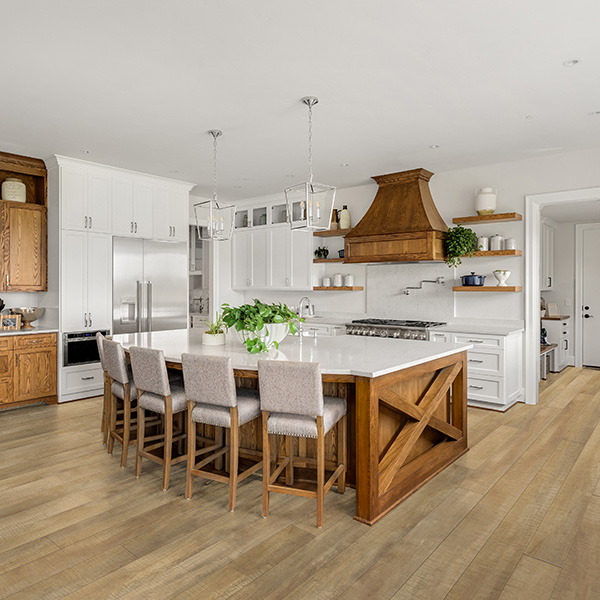 Featuring: Johnson Laminate, Spritz
The Benefits of Laminate Flooring
Laminate flooring continues to increase in popularity among homeowners. The innovative nature of laminate's manufacturing process results in a product that's extremely durable, scratch and moisture-resistant, and protected against stains. Although a more budget-friendly option, laminate can add upscale charm to any room because of its ability to resemble natural materials. With laminate, you can achieve the realistic look and appeal of wood flooring at a lower price point. In addition to its versatility and affordability, laminate flooring is a highly practical option because it is easy to install and even easier to care for. When you choose laminate flooring, you'll have all the confidence knowing your laminate flooring will stay beautiful for many years.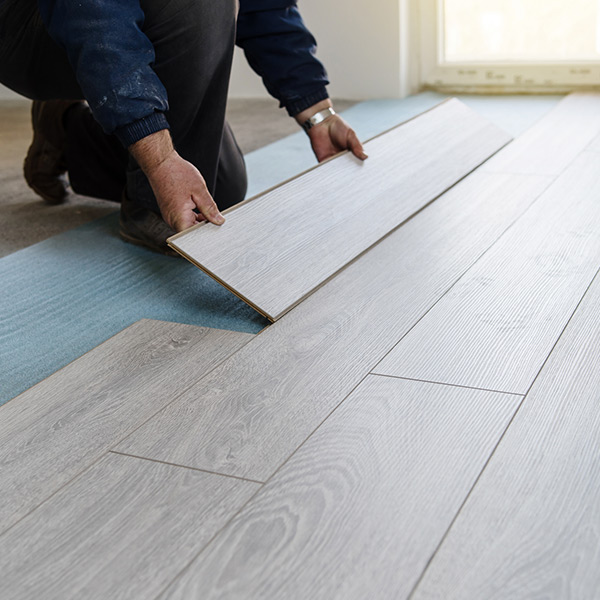 The Installation Process
Laminate is an exceptionally easy product for us to install. At Superior Floor & Cabinet Designs, our expert consultants help you choose the right style, color, and trims, and one of our licensed flooring contractors will ensure your new laminate flooring is installed correctly. Since laminate is made to be installed using a lock-and-click method without the need for glue, nails, or staples, the installation process will be highly efficient with little disruption to your routine. With all of the laminate's advantages, coupled with its easy installation, you'll be enjoying your new laminate flooring in no time.
Quality Laminate Flooring at Superior Floors
If you're looking to upgrade your flooring to something more durable while staying well within your budget, laminate is a perfect choice. Laminate floors are elegant, practical, and provide incredible wear resistance that won't fade or scratch. With the latest in printing and finishing technology, laminates not only look authentic but also offer a unique and innovative style. Superior Floor & Cabinet Designs carries a large selection of laminate flooring options. Visit our showroom today and we'll be happy to help you enhance your interior space.
Contact Us Today to Get Started
Featuring: Hibernia Parklands, Raven