Skip to Content
Make Your Home Project Effortless With Superior Floors
At Superior Floor & Cabinet Designs, we understand new flooring is a significant financial transaction. Our primary focus is to provide you with the expert guidance you need to get the most value out of your investment. At Superior Floors, we strive to provide the best possible flooring and cabinetry services to homeowners in Encinitas, CA and the surrounding communities. When you visit our showroom, you'll be greeted by our staff, who are passionate about educating customers on all the products we have to offer. With striking visual displays showcasing authentic hardwood, beautiful carpet, laminate, tile, stone, luxury vinyl, and charming cabinetry, our showroom is well-equipped to get you inspired for your next home project. Stop by today to get started!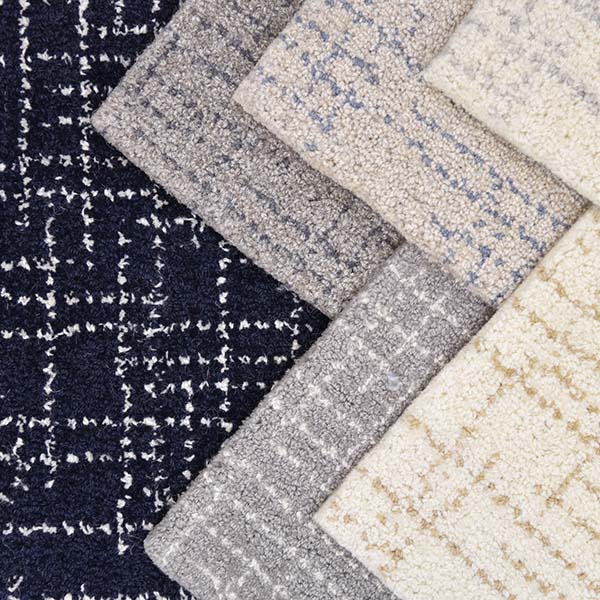 Featuring: Hibernia Township
Let's Discuss Details
We want our clients to have all the confidence knowing their new flooring or cabinet project is in the best hands. Our team of specialists is comprised of experts in the industry and will provide you with invaluable knowledge and support from conception to project completion. To better understand your specific needs, we'll ask you a few questions about your lifestyle, tastes, and budget so we can help guide you to the perfect solution. Feel free to bring in photos or other visuals to help us gain a clearer picture of your ambitions. Our design team is highly experienced and ready to make your goal a reality.
Explore All Your Options
During your initial visit, you'll be able to select a few flooring options and take samples home with you! We always recommend taking samples with you to determine the best products that fit your home's current style and décor. It may take a few visits to make the perfect decision, and that's okay! Take all the time you need – we want you to be completely satisfied with your new flooring investment. When you have found your ideal material, we'll arrange to measure your space so we can provide an estimate.
Expert Project Consultation
With the material type and style finalized, one of our flooring consultants will visit your home to take measurements and discuss the scope of the project. This will allow us to find out more about what you're looking for, provide you with additional suggestions, and answer any questions you may have. By taking these accurate measurements and coordinating with our installation specialists, we'll be able to provide you with the most transparent estimate for the project.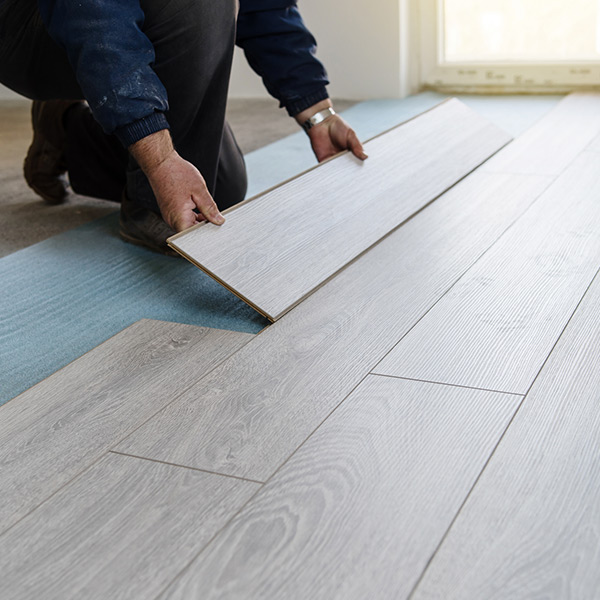 Ordering the Product & Arranging the Installation
Once you've reviewed the estimate and are ready to move forward with your flooring project, we'll approximate how long it will take to order and receive the product you've chosen and forecast a timeframe for the flooring installation process. When you finalize the details, we'll ask for a 50% deposit, schedule a project timeline, and keep in touch with you every step of the way.
Satisfaction Guaranteed
We confidently stand behind every product and service we provide, and we want you to be thrilled with the final result. Our entire team at Superior Floor & Cabinet Designs takes great pride in providing world-class customer service and support throughout every phase of our business, including after a project is complete. We're available to give you expert insight into appropriate maintenance and cleaning techniques, resolve any issues, and answer any other questions you may have. We love to showcase finished projects on our website and may reach out to arrange for a photographer to snap photos of your new flooring. If you're ready to get started, contact us or visit our showroom today.
The Installation Process
Before our licensed flooring installers visit your home, we'll ask you to remove valuables and other loose items from all of the furniture, drawers, and closets in the room being re-floored. This allows for easy navigation of the installation area and avoids any damage while our installers move your furnishings. We'll also ask for you to disconnect any appliances and electronics. If necessary, we'll make recommendations if additional subcontractors are needed for the job, such as a plumber to reconnect kitchen appliances or reinstall toilets. While you should expect some extra dusting or cleaning after the job is complete, we strive for excellence and minimal disruption during our installation process.
Contact Us Today to Get Started
Featuring: Hibernia Parklands, Raven