Skip to Content
Add Sustainable Luxury With Tile and Stone Flooring
It's difficult to top the variety and versatility of tile and natural stone flooring. At Superior Floor & Cabinet Designs, we provide the finest tile and stone flooring solutions to homeowners in Encinitas, CA and the surrounding communities. No matter your home's style, whether traditional or modern, rustic or urban, we have a vast selection of stone and tile colors, patterns, designs, and trims to seamlessly blend into any room's style and décor. Our expert designers are extensively knowledgeable about stone and tile and will help guide you to the perfect solution that fits your lifestyle and your budget. From flooring to walls and backsplashes, we're passionate about providing modern, innovative home interior features that are built to last. Stop by our showroom and get inspired for your next remodeling project today.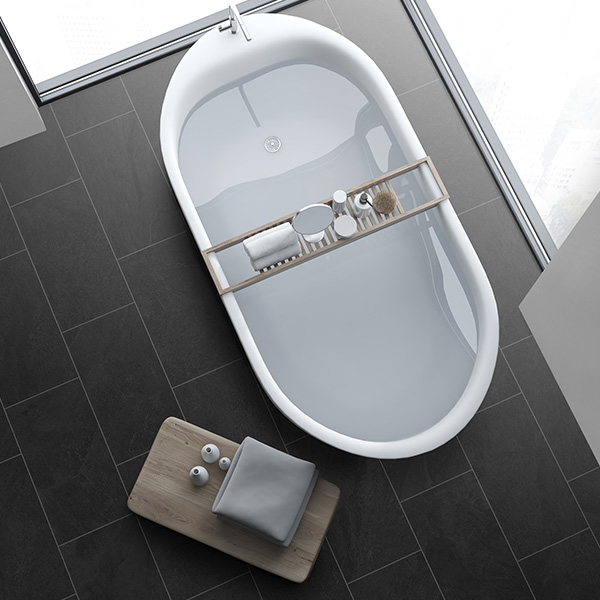 Featuring: Arizona Tile Ardesia, Black
Elevate Your Interior Space With Luxury Stone or Tile
At Superior Floor & Cabinet Designs, we understand a new flooring installation is a big investment. That's why we offer quality products and expert service to guarantee you'll enjoy your new stone tile floor for many years to come. With so many amazing, versatile styles available more than ever before, you can achieve nearly any look you can imagine. Our vast inventory features ceramic tile, porcelain tile, and natural stone capable of establishing a wood plank look, linen look, glass tile, marble, and natural-looking stone to suit any room in your home. Once you've selected your material, our professional tile installation team will ensure your stone tile is installed with precision. We strive to make the entire process go as smoothly as possible and that you love the finished project!
World-Class Design, Installation, and Support
Natural stone tile floors and other stone features create upscale appeal for any home interior. Established in 1978, Superior Floor & Cabinet Designs has been helping homeowners enhance their living spaces for decades, and we're here to help you make a statement without breaking the bank. When you visit our showroom, you'll discover a vast inventory of all the newest styles and our professional staff prepared to help guide your next project. If you're ready to upgrade your interior flooring, come check out our gorgeous, durable, and sustainable tile and stone options today.
Contact Us Today to Get Started
Featuring: Hibernia Parklands, Raven